The National Aluminum Historical Association has successfully obtained funding to save an aluminum reduction pot located in Pittsburgh, PA.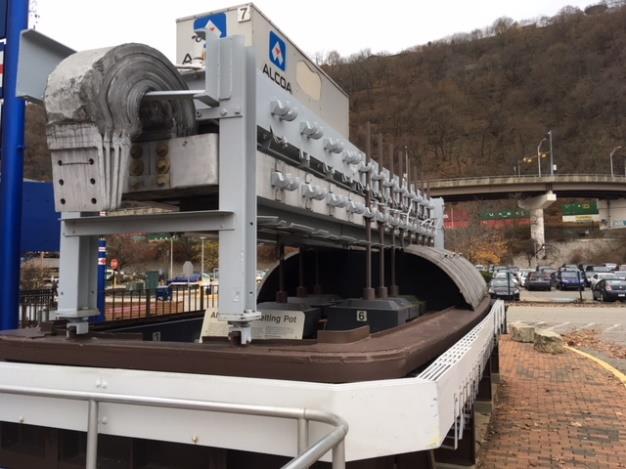 That aluminum production artifact is a restored P-75 smelting pot from Massena NY. The Pittsburgh Landmarks Foundation acquired the artifact from Alcoa, in Massena, NY and displayed it as part of its Riverside Industrial History Walkway. The current owners of Station Square in Pittsburgh are no longer interested in this display. If no one were to take it, it would be scrapped.
NAPHA has lead the charge to relocated the pot. NAPHA has received funding from private donations to move this artifact to another location in Pittsburgh.
Read about the moving the pot to its new location. Tribune Review, "Retired Alcoa smelter, long displayed at Station Square, moves to New Kensington", Nov. 30, 2020
Read about the history of the pot and its donation. Pittsburgh Post-Gazette, "Alcoa aluminum smelter moving from Station Square to New Kensington's Voodoo Brewery", Oct. 23, 2020
Read about the New Kensington developer who will be host the pot on his taproom property. Pittsburgh Post-Gazette, "Who do that Voodoo? New Ken gets a new taproom", Aug. 20, 2020